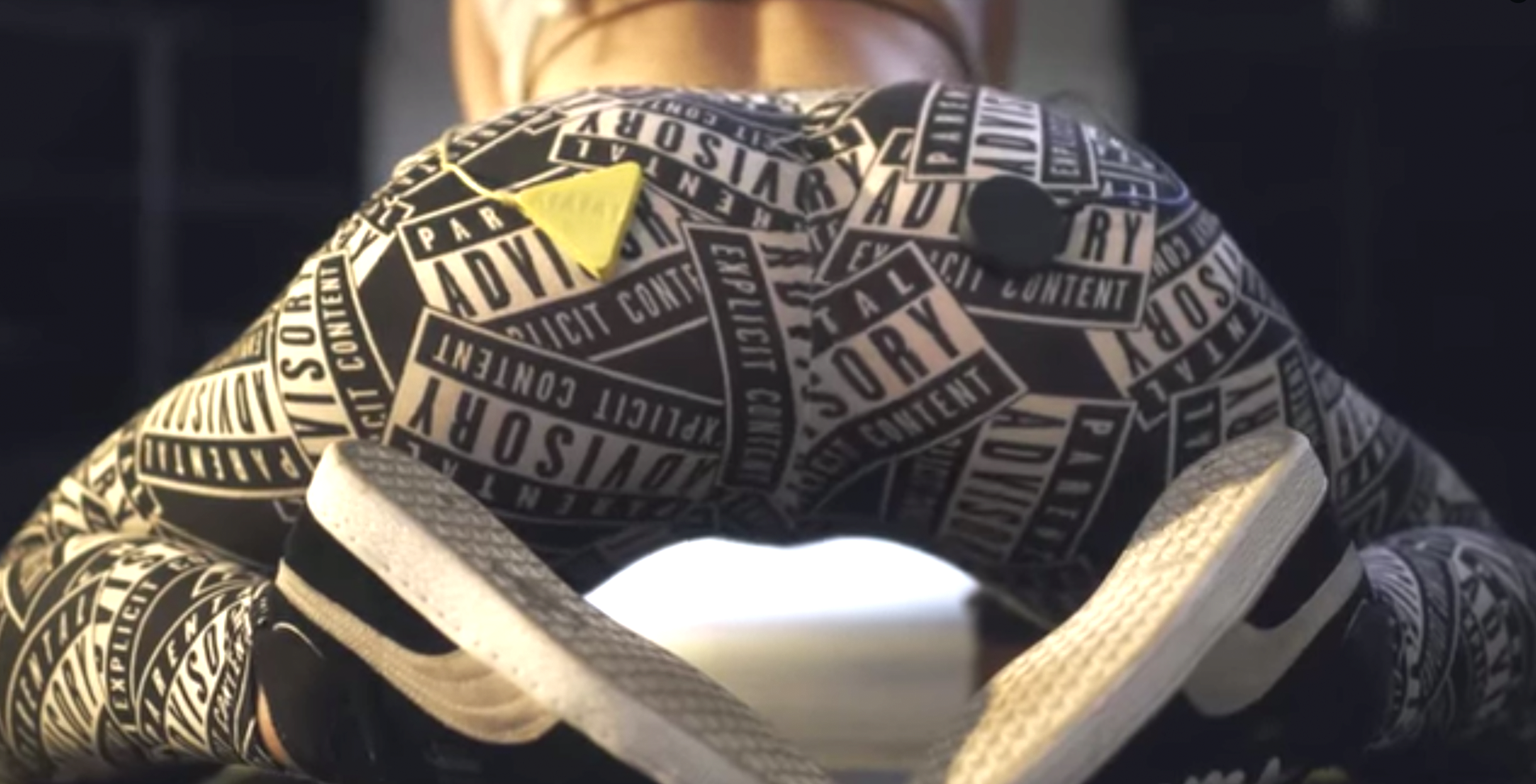 We at OWOW love to twerk from time to time. Therefor we did an awesome project together with AiAiAi. Some say the result is an 'attractive' mixture of technology, music and fun. Some say it's music, made by the booty, for the booty. Judge yourself and let us know if you like to test these instruments with your booty.
Apparently our 'Social Project' raises more and more questions. Check out this great post by the MOTHERBOARD and please be advised: do not mess with telephone or radio frequencies.
We're looking for new engineering and design wizkids. Do you have what it takes? Contact us for more information and get in touch. Not physically.
0100010101101110011001110110100101101110011001010110010101110010011010010110111001100111001000000111011001100001011000110110000101101110011000110111100100101100001000000000110100001010011000110110111101101110011101000110000101100011011101000010000001110101011100110011101000100000011010010110111001100110011011110100000001101111011101110110111101110111001011100110001001100101
A big week, with little hangovers: Dutch Design Week was great. We survived and got some great feedback on our products. We had some great performances in our office as well and drunk quite some beers. Back to the lab now, to show more awesomeness any time soon.
We worked very hard over the last two years and now finally dare to invite you for a beer during the Dutch Design Week. Yes, thats right. We open doors for the first time to show the products we developed. Hopefully we will see you at our secret Headquarters. Cheers!
Finally, ladies and gents, we got our final prototypes back from the land of many mysteries: China. We're very happy that the WOB device, within the 'SOI' series, is as good as ready to be shipped out to you and your friends. More info during the Dutch Design Week, be prepared.​
DROOG DESIGN: 'ARBEID VD DAG'
We were invited by 'Droog' and 'Brakke Grond' to be part of their exhibition '#Arbeid van de dag'. The theme was 'The future of labor, influenced by robots and technology' and we developed a series of smart, helpful robots for small shop owners, named BOTS, putting robots in a brighter daylight.
THE 'CONFISCATED' SOCIAL PROJECT
Z33 invited OWOW to do a project for an exhibition called 'Toegepast 18'. The outcome was the 'The Social Project'. A project that questions the quality of our social life, influenced by our online life. The project got confiscated by the police 24 hours after the exhibition started. Just great...
In the summer of 2013, Pieter-Jan Pieters got interviewed by CNN. They followed us for three days, asking questions about the 'SOI' project and more. See the 'SOI' project live in action at the closing set of Solar festival, the Netherlands. O yes!
With the theme 'Making the Future', TEDxBrainport was organized in the great city of Eindhoven. Our Head of Design, Pieter-Jan Pieters, was invited to give a lecture about making the future.
Design Indaba invited our Head of Design, Pieter-Jan Pieters, to come over to the worlds number one Design Capital; Capetown. And so we did, enjoying Africa at it's best. A great journey and an even greater event, with hospitality second to none. Check out the lecture over here.
'DDW goes Digital' was a series of lectures during Dutch Design Week of 2012. Pieter-Jan Pieters was invited to give a lecture about his digital 'Sound on Intuition' project, which included a music performance with all the instruments within the 'SOI' serie. Check it out and shake it baby.
'Sound On Intuition' got presented for the first time during the Dutch Design Week of 2012. It was exhibited the Graduation Show of Design Academy Eindhoven. And with several great achievements. Not only was this a Cum Laude graduation project, the project also got nominated for a Melkweg Award and won a 'Keep an Eye Grant' as well. Celebration time!
For the opening event of Dutch Design Week 2012, Eric Vloeimans and Pieter-Jans Pieters (Head of Design OWOW) where asked to give a live performance. Eric Vloeimans on sax, Pieter-Jan Pieters on intuition. Sound on intuition.